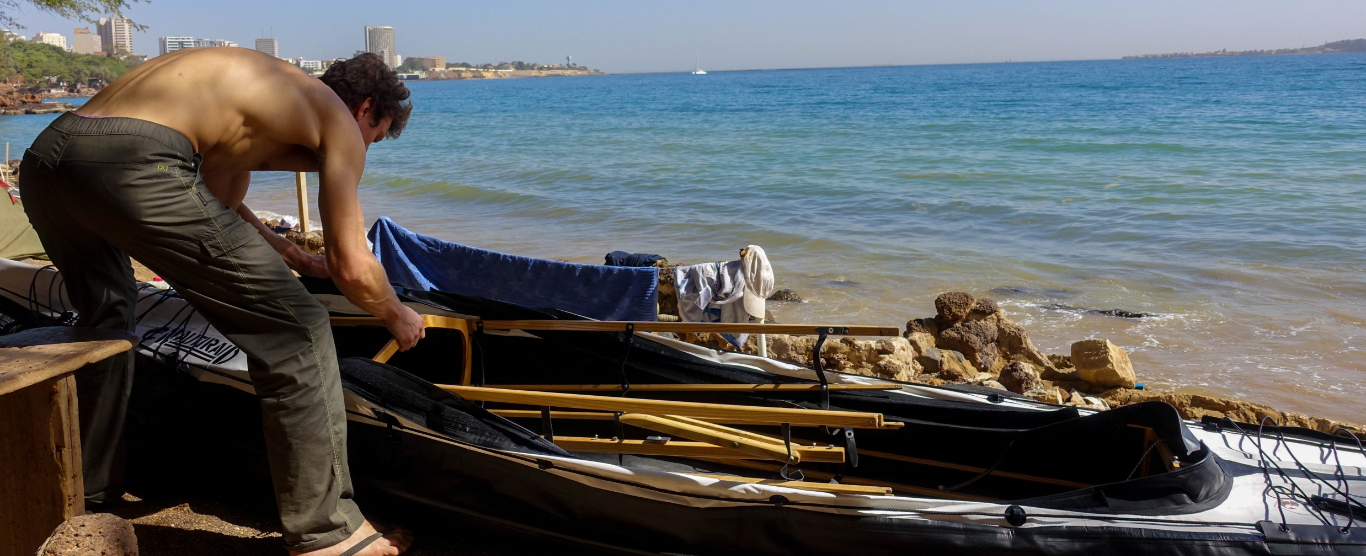 Karan 53,
nouveau kayak monoplace
The Karan 520 folding kayak was presented to professionals at Paddle Expo in early October 2019.
The Karan 520 is Nautiraid's new single-seater expedition – high volume kayak. It differs from the Narak by its straight bow and stern and its volume increased by 14% which allows it to be loaded much more (up to 160 kg).
The hull lines are identical to the Narak 550, which gives it a fast pace and seaworthiness.
A kayak that can be paddled 50 km per day and can take on board paddlers up to 120 kg.