Heritage
JEAN CHAUVEAU, FOUNDER...
Before assuming the name of Nautiraid, our folding kayaks were branded with the company founder's name: Jean Chauveau.
He launched the company in 1936, the year canoeing/kayaking first appeared at the Olympics in Berlin. This young Parisian, drawn to the outdoors lifestyle, started to build a kayak for his own use. A folding kayak seemed an obvious choice for this city dweller who had to travel to discover France's wild rivers, which he would soon have paddled in their entirety.
Jean Chauveau was an accomplished sportsman who, in his youth, thought only of kayaking. When the French armed forces were mobilised, he was on a river and only just rejoined his battalion in time! Even during the Paris occupation, he continued to build his own boats and paddle them. When petrol ran out, it is said that he towed his folded boats behind his bicycle. He started building kayaks in a workshop next to his parents' gritstone bungalow at 2ter avenue de Longchamp in Saint-Cloud. And there he stayed until the 1980s.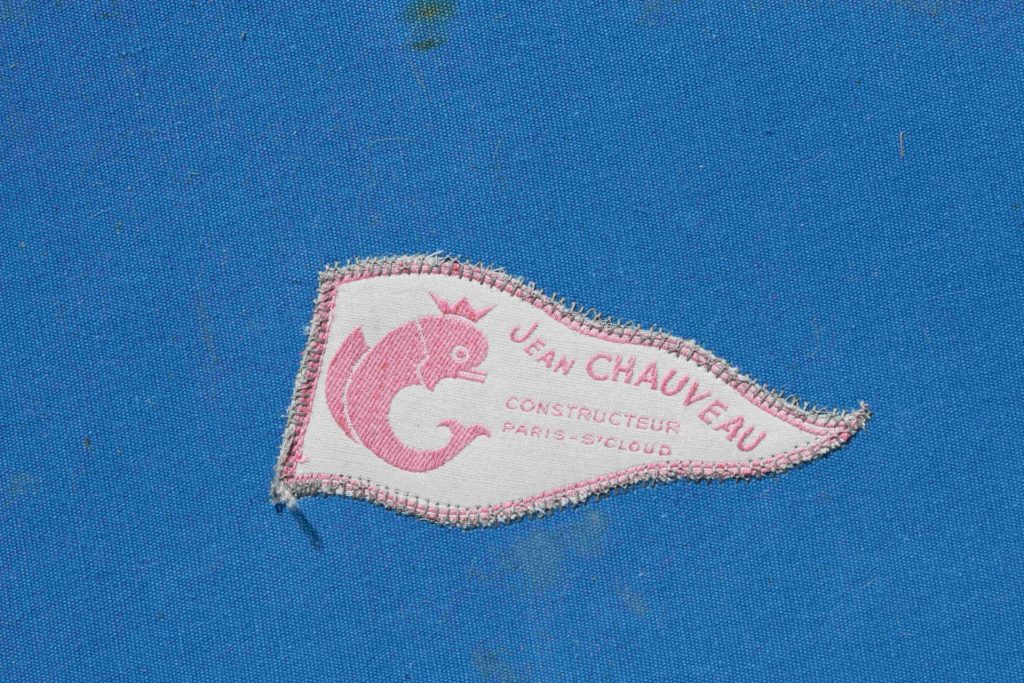 MAJOR EXPEDITIONS!
In autumn 1950, Jean Laporte, André Davy and American John Goddard loaded their equipment onto a Messageries Maritimes cargo ship destined for East Africa.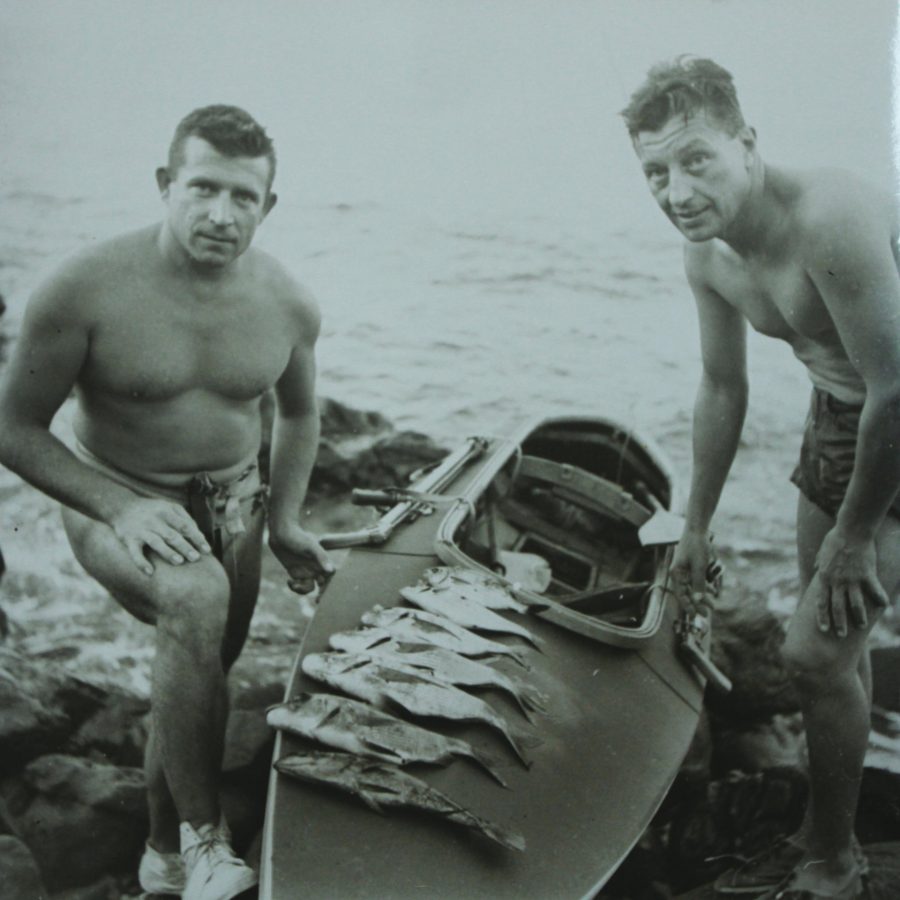 Their goal was to paddle the full length of the Nile, from its source in Kasumo to the Mediterranean, a total of 6,700km. For this challenge they chose three 5m Chauveau single-seaters.
"Tomorrow we take our good old kayaks apart," wrote André Davy in closing his travel journal."They are worn, scored, faded, and baked thoroughly by the sun but they held together with remarkable steadfastness. They honour their builder, our friend Jean Chauveau."
Today, Jean Laporte's kayak is stored in the Musée Nationale de la Marine.
WHAT MAKES CHAUVEAU SPECIAL:
Jean Chauveau gradually carved out his place among the other kayak builders. Unlike major French brands including Hart Sioux and Lapon, his creations focused more on quality than quantity and specialists welcomed the quality of finish. Chauveau innovated with his square – not round – cross-section ash rods and plywood coaming (a technique borrowed from tennis rackets of the time and still in use today) which made it more rigid than the competition's planed wood. Henri Ragot, the foreman who joined him in 1955, remembers, "Our customers in the beginning were genuine sportspeople who wanted to brave the rivers. Our boats were designed for them. Jean Chauveau made boats during the week and on the weekends he went off to paddle with his customers, who had often become his friends." His Citroën TUB, affectionately nicknamed 'Rouillotte', was transformed into a camping car with a home-made mahogany interior. The van took paddlers to Haute Cure, Vézère, Thaurion, Isère and other rivers. And in 1959 it took them to the first world championships for wildwater racing organised in France at Treignac, where the French team paddled Chauveau kayaks.
In the 1960s, Jean Chauveau left his cherished rivers and headed out to sea. His kayaks became unsinkable thanks to a Chauveau patented innovation, the Stabilair: two inflatable bladders added to the skin's exterior above the water line. In addition to making the kayak unsinkable, these bladders provide greater skin tension once inflated and boost stability.
The Saint-Cloud workshop went on to develop sailing dinghies and start production on the Stabilair rowing boat and dinghy in several sizes ranging from 3 to 4m. This became a sailing boat with Marconi rigging and even a speedboat with a 17hp Evinrude outboard motor!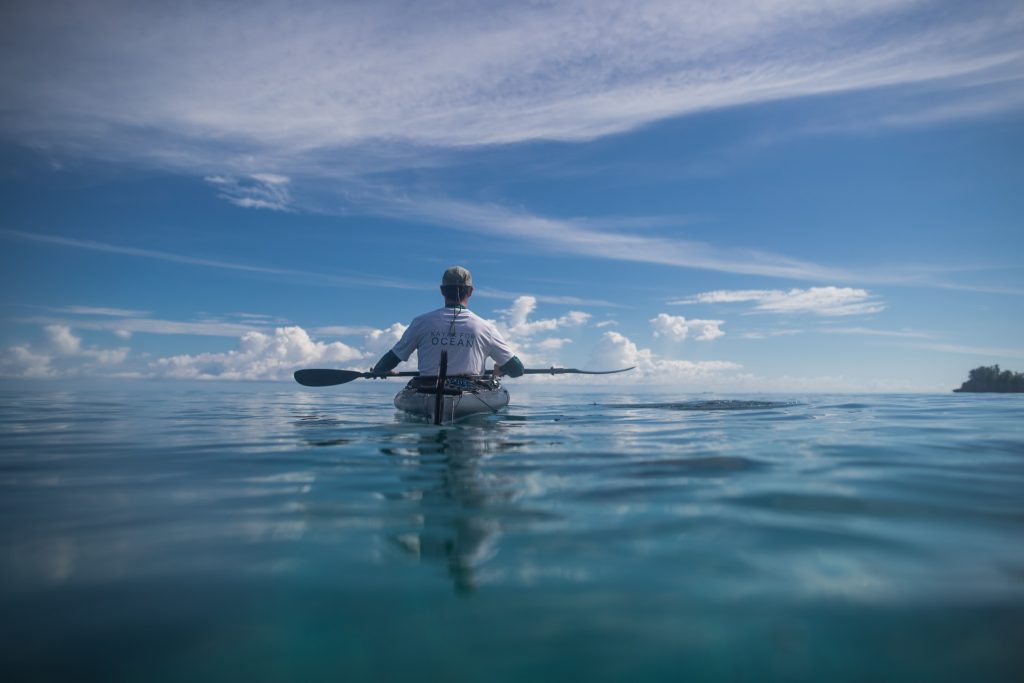 CIVILIANS AND MILITARY:
The Duo found another sea-going use with navy commandos.
During World War 2, British commandos involved in Operation Frankton highlighted the usefulness of kayaks in wartime. Dropped off by submarine in the waters of the Gironde estuary, the Royal Marines paddled to Bordeaux and used mines to successfully blow up the cargo ships blocking the port.
Winston Churchill believed that this mission shortened the war by six months. With the folding kayaks, Chauveau had found a market for equipping combat divers from the French army and other armed forces around the world.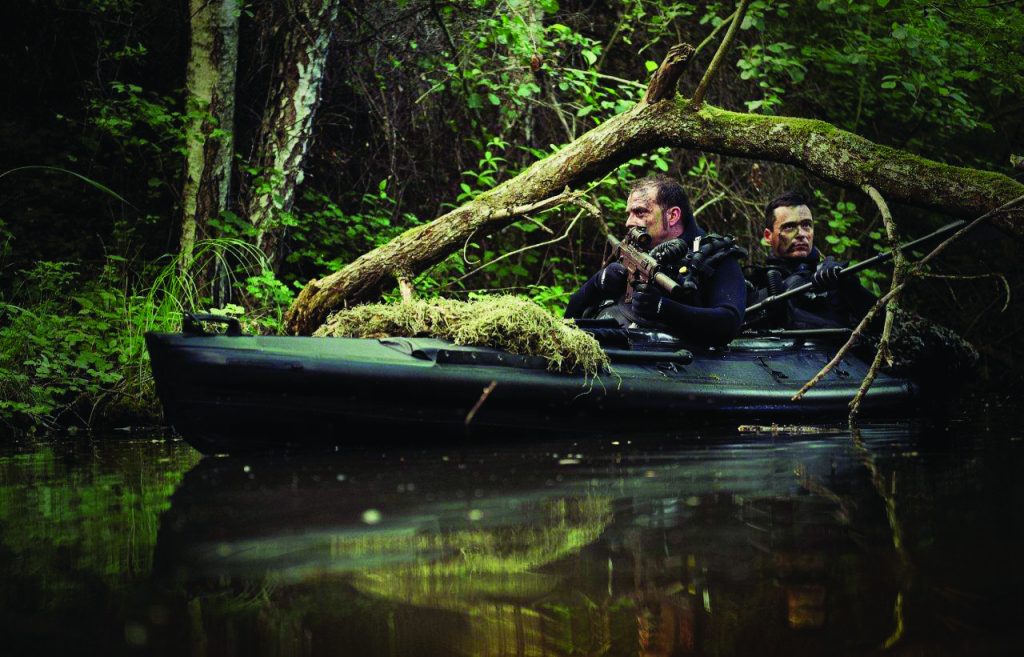 FROM CHAUVEAU TO NAUTIRAID
In 1981, diagnosed with a cancer that would soon end his life, Jean Chauveau retired and the company was bought by Philippe Guyot. This was a time of change, with the workshop moving from Saint-Cloud to Vaigesnear Laval.
In the 1980s, Philippe Guyot knew the folding kayak designed in the 1930s needed updating. During this time, canvas was undergoing a modern transformation: firstly polyurethane with a single-sided coating then PVC and Hypalon emerged. The decks were also made of modern fabrics. Traditionally made from cotton, their main drawback was the fact that they became heavy when wet and the skins needed a long drying time before folding. Bronze and brass metal hinges were replaced by stainless steel in the 1990s.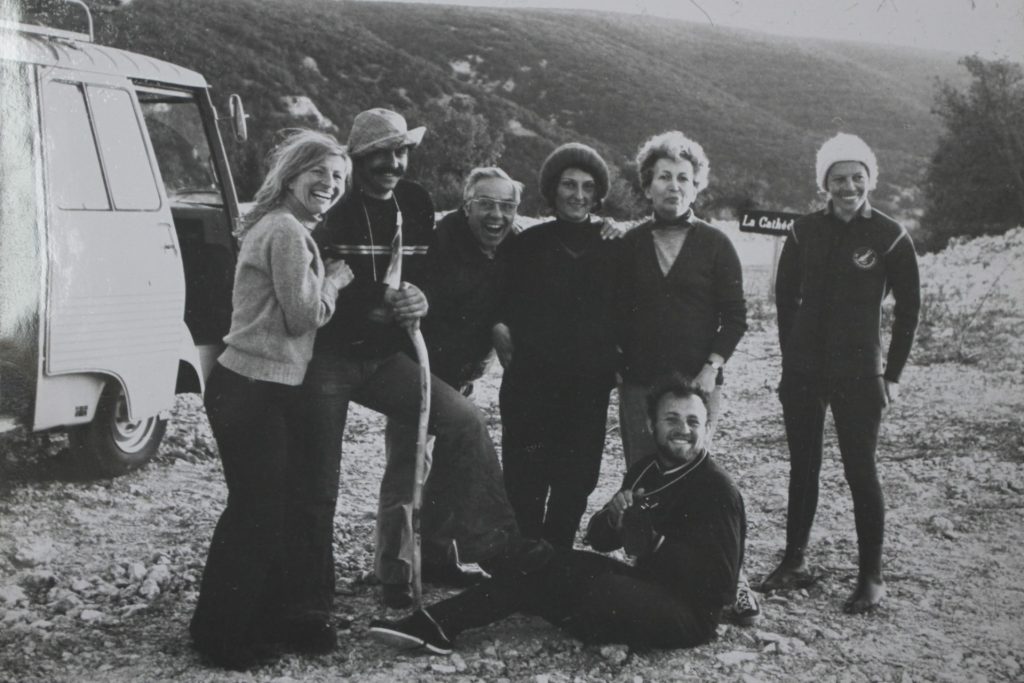 NAUTIRAID TODAY
In 2006 Véronique and Eric Flambard bought the company. Today, more than 300 boats leave the shipyard every year and the range has grown. In addition to the existing models, there are now two folding canoes and the Narak, a sea kayak with hard chine hull and direct ties to the Inuit kayaks of Greenland's east coast. The military sector continues to grow and currently represents 40% of the shipyard's business. In november 2019 the companyhad been bought by Olivier Le Moigne, an engineer from Brittany. The adventure goes on.